Features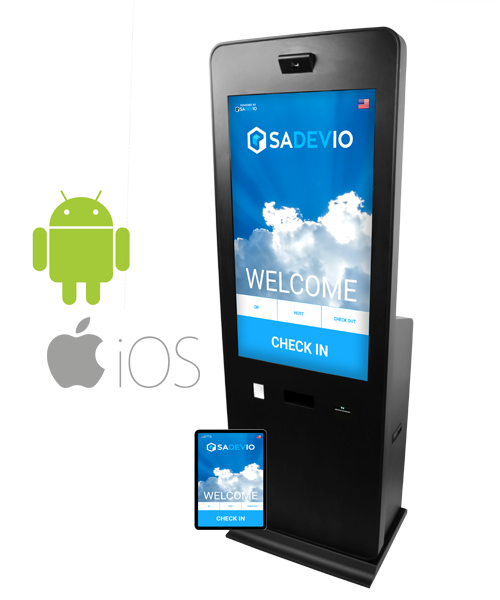 Visitor Check-in
No more wasteful paper forms to fill out for your guests. No more losing, filing or archiving visitor logs.
Welcome your visitors with our check-in terminal, customized to the user's language of choice. Run our application on any touchable device with a modern web browser.
Single visitor and group check-in is fast and simple!
Visitor Management Dashboard

Manage your visit, centralized on your innovative dashboard. Have an overview of all expected, present and absent visitors. Simply edit or quick start a visit. Have an overview of assigned access cards to the visitors.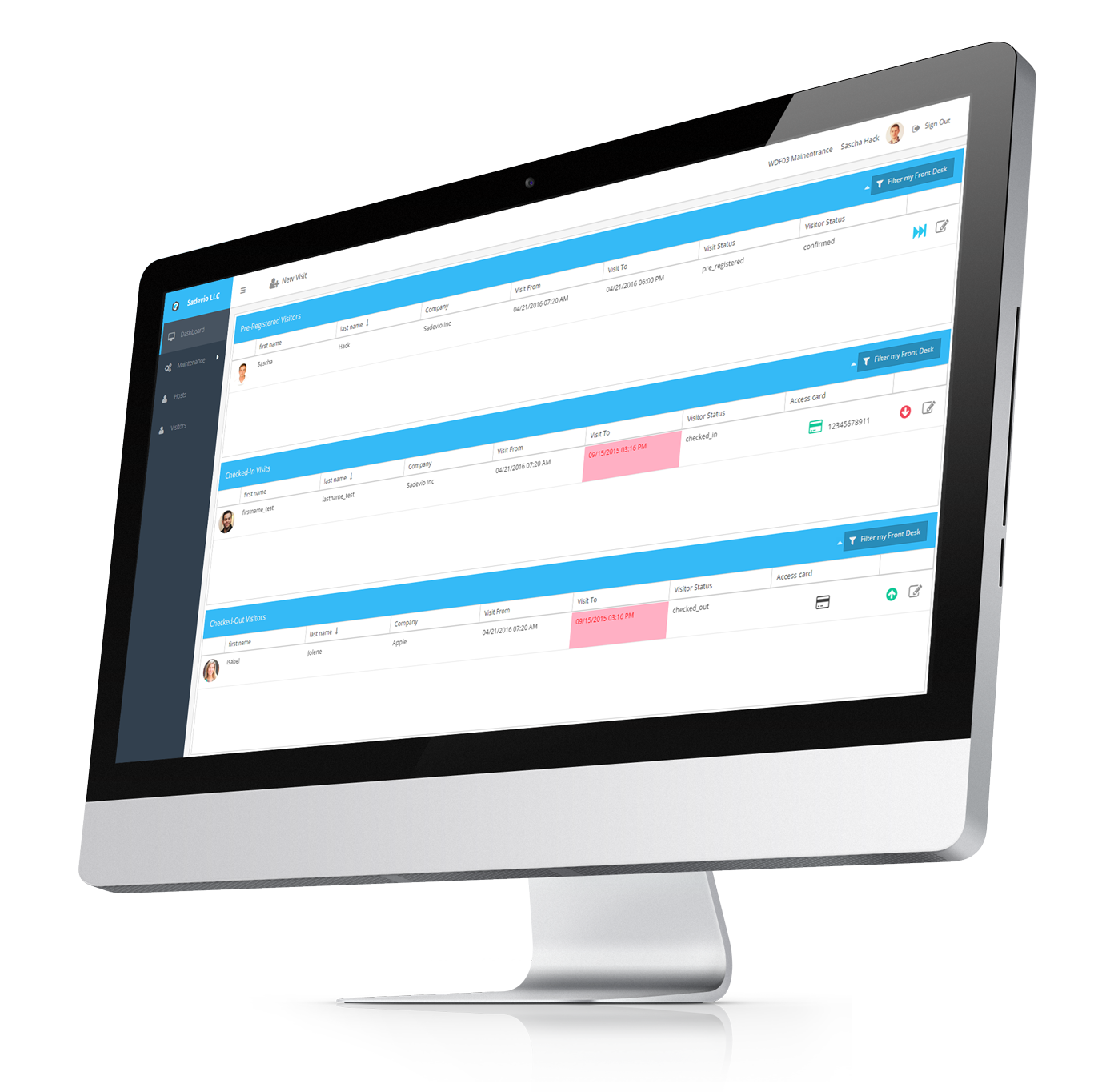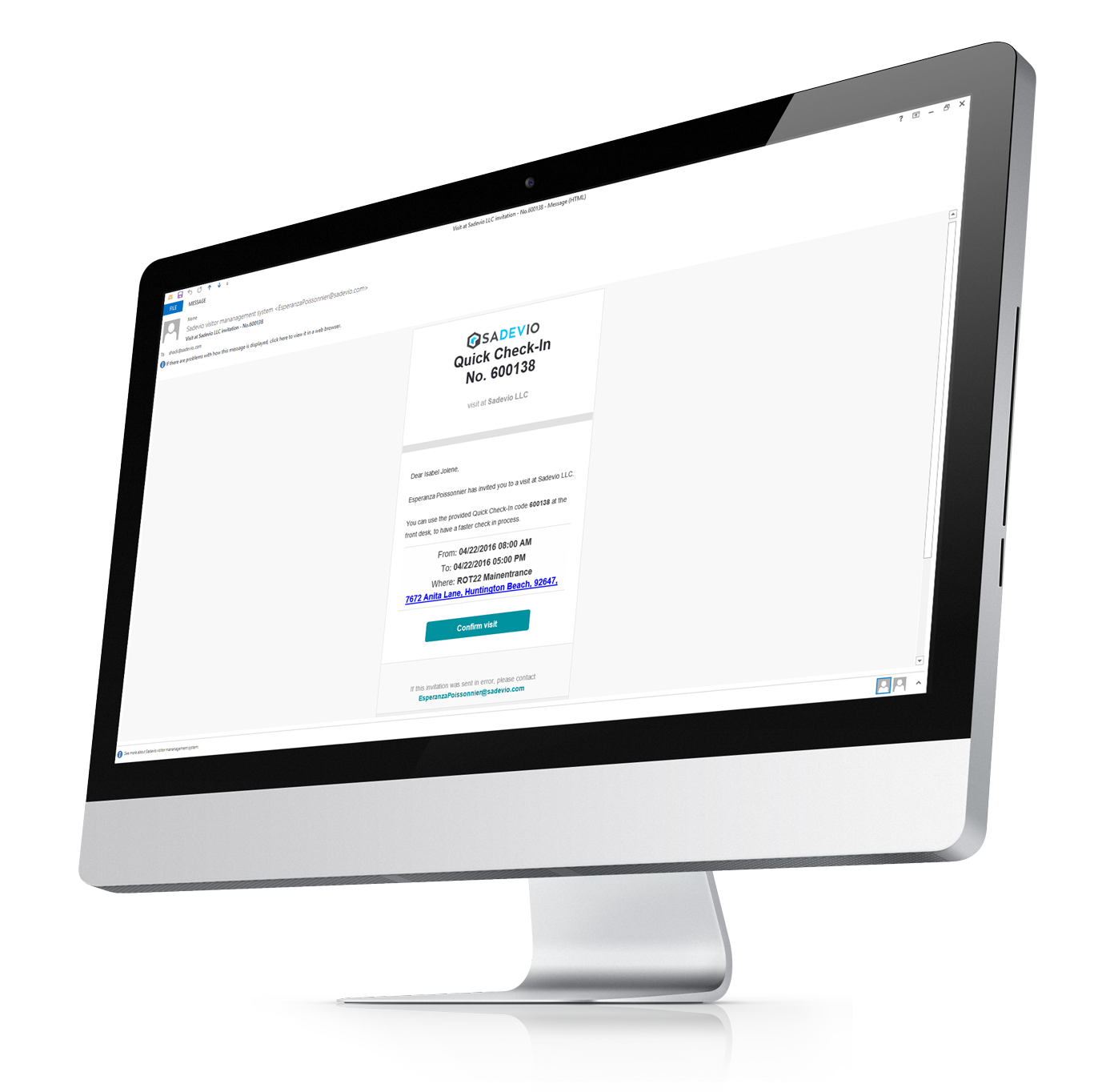 Notification
SADEVIO visitor management system is able to send custom email notifications in different languages. Simply edit the content of the pre- defined email templates and customize it with your needs. Use your corporate design to add personalized style to your emails.
Security

Increase your security with the SADEVIO visitor management system: simplify your access card process, control your access systems in one centralized place, and have top notch visibility to monitor who, when, and where.