Identiv Velocity Integration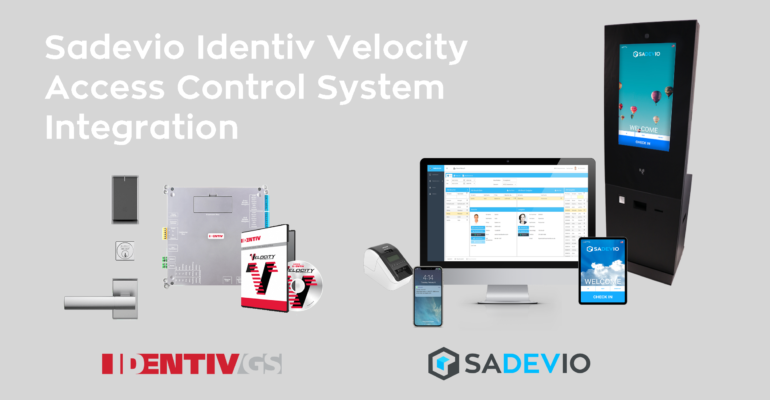 Identiv Velocity Integration
Activate the Identiv Velocity integration and assign automatically access cards from you visitor management system!
With our integration to Identiv Velocity, our system can automate the entire process of visitor credential assignments. The system can automatically enable and disable badges. You have the visibility of your custom visitor information in your PAC system with different access levels.
Sadevio supports velocity in many different ways. You can run both systems on-premise or run your velocity on-premise and connect the systems encrypted to our cloud solution.
Contact your Identiv sales contact or us directly for a product demo.
For more information on the SADEVIO Visitor Management System, visit:
About SADEVIO
SADEVIO, LLC is a global visitor management system provider. SADEVIO's mission is to revolutionize the visitor process for both guests and hosts through implementation of enhanced security and technological capabilities. Customers encompass a diverse array of professional sectors, ranging from enterprise, consumer, and healthcare to government, fossil fuel, and manufacturing. For more information, visit www.sadevio.com.
SADEVIO Media Contact:
media@sadevio.com
Contact us today to request your free trial or schedule a personalized demo!
---
visit us on Facebook Visit us on LinkedIn Visit us on Twitter